Advanced Training and Certification in Chemical Peels
Chemical Peels are the perfect skin treatment to add to your clinic menu of skin procedures. These treatments are relatively quick and easy to administer, highly effective and suit a large percentage of clientele.
According to the International Society of Aesthetic Plastic Surgery, there were nearly 1.4 million chemical peels performed in 2016, making it the third most common minimally invasive cosmetic procedure performed that year.
Chemical peels are acidic chemical solutions applied to the skin to correct & improve. Chemical peels dissolve the outermost, dead layer of skin, allowing it to "peel off" in days following. By removing old skin cells, chemical peels reveal the fresher layer below by simulating a natural process within the skin called rejuvenation.
Each of the different types of peels differ in composition, action, application & use. We will look at those aspects in detail.
Depending on the type and strength, a chemical peel in general offers clients a multitude of benefits:
Unclogs pores

Prevent and heal acne

Improves uneven pigmentation

Reduces fine lines and wrinkles

Improves the appearance of rosacea and pilaris

Improves the skin's overall tone and texture

Creates a dewy, fresh complexion

Skin softer to the touch and smoother in appearance

Brighter complexion with a more youthful glow

Improved penetration of active ingredients

improving skin health

Makeup glides on perfectly

Great for most skin types

Safe for telangiectasia (broken capillaries)

Low risk of post-treatment breakouts

Great margin & Mark-up

Low Investment, High return
Training is complete in one of two ways:

1 - Online Training
We offer this course through our online platform, Vimeo, so you can learn in the comfort of your own home.
You will be able to download your study bundle before training day to familiarize yourself with the content before joining our educator online. (2 CE hours)
2 - One on One Training
As with our online study option, we offer the course one-on-one, in a class setup as well.
You will complete 20 Theory Units and have access to a series of live videos on various aspects of the course. (4 CE hours)
Assessment & Support:
Once training is completed, each therapist will be Assessed & Certified based on work done in training as well as a written theory test, completed online.
We have various ways of staying in touch with you post training:
Join our closed Facebook group where we post updates

Join us for regular Q&A session and extended learning opportunities

Take part in a case study involving 3 clients treated in clinic

Join us for further up skill training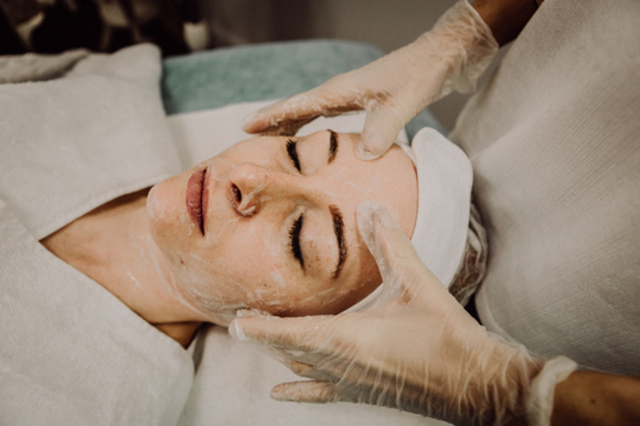 Pre-Requisites:
Qualified beauty therapist

Qualified Aesthetic Nurse or MD
Course Duration:
Total training time: 6 CE hours
This section is available in one of the following ways:
One-on-one session

Group session

Online Session
Contact one of our friendly team members on:
Sign up for our certification course now!
Just click the button below