DermaplanePro is the leader in dermaplaning certification classes, tools, supplies and support in New Zealand, the United States and around the world. Students who receive our Certification in Dermaplaning are further advanced in knowledge and technique as they complete a two tiered course: online & hands-on practise with one of our credentialed educators.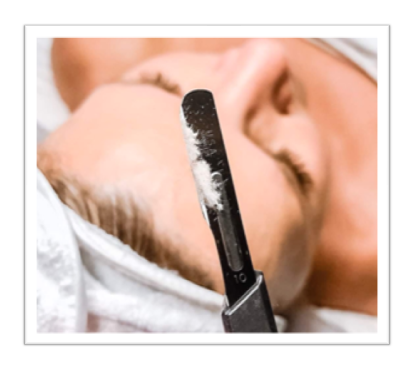 As leaders in the field and always researching, Salon Setup assures clients that they are receiving the highest quality education, tools, skin care products and supplies available.
Our Educators ~ Skill Development Managers:
Our multi-faceted educators bring a lot of value to the student experience during the Certification Course and beyond. All of our educators are qualified estheticians with further qualifications in Adult Education, as well as many spesialities acreoss the industry. Our educators are passionate about the beauty industry and actively involved in many aspects there of. From serving on the NZ Board of Professional Skin Therapies as govenance board members or representatives to actively participating in their own skin care practices or private label skin care. 
All our training provided are hands-on, which is necessary for estheticians to become proficient in dermaplaning. Training is comprehensive and includes Training Manual, Hand-On Coaching, Certification & Post-Training Support.
Your Certification begins with Part 1:Online Learning, followed by Part 2: Hands-on Coaching which takes place at a class near you or over Zoom. 
Course Duration:
Total of 6hour training:  3hours online followed by a 3hour one-on-one session or live over zoom.
With Zoom Sessions, the starter kit of your choice will shipped out to you ahead of training.
Part 1: Online Course
What's Covered in this course?
Dermaplaning and Exfoliation
Biology of the Skin
Biology of the Hair
Consultation & Skin Analysis
DermaplanePro Demo Video – Right handed
DermaplanePro Demo Video – Left handed
Part 1 Course Quiz
Downloadeable Materials include:
~ Training Manual,
~ Consent Form Templates &
~ Face Diagram (PDF).
Part 2: Hands-on Coaching
This is the practical portion and is hands-on either in class or over zoom, if you are too far away. 
Your starter kit of choice will be sent out to you ahead of training day.
Following training the aesthetician will understand:
~ The history & purpose of dermaplaning
~ How derma planing compares with other forms of physical exfoliation and hair removal
~ Differences among surgical blades used for derma planing
~ The necessary client forms that must be completed prior to client receiving treatment
~ Record keeping requirements and why
~ Client selection
~ Contraindications to treatment
~ Instrument selection, preparation, use and disposal
~ Proper sanitation of instruments and infection protection
~ Blood spill procedure as it pertains to dermaplaning, and
~ Methodology for derma planing treatment, including: maneuvering the instrument, clinical end points, and troubleshooting and post procedure options.
Aesthetician will be able to demonstrate:
~ Safe handling of blades before, during and after treatment,
~ Safe disposal of used blades,
~ Proper sanitization of instruments used in dermaplaning,
~ Proper draping, client safety & comfort during the procedure,
~ Pre-treatment skin analysis and explanation of the procedure to the client,
~ The ability to follow the protocol for preparing the client's skin prior to treatment, 
~ Competency in performing the dermaplaning procedure on the full-face of a live model, 
~ 5 Different treatment protocols, plus all other machines / modalities you have in salon.
We also supply: 
~ an Updated Covid-Ready Health & Safety Protocol
~ Owners Manual for Owners only
~ Marketing Maunaul with images for Social Media & Websites
On-Going Support:
Your training doesn't end when you leave the class. We offer on-going support via e-mail, phone, live video conference and access to our private Facebook group Dermaplaning NZ to help you through any challenges as you work your way toward mastery.
Getting Started:
We have a few selections of starter kits available where you can get started at a discounted price. Talk to one of our sales team or educators about which kit will be right for you.
Return on Investment:
This class will pay for itself in increased revenue within the first month as the kit provides you with more than enough stock and material to generate up to $4,000. (depending on the product costs of your skin care brand)
This ensures a large return on a small investment. 
Join us for a Hands-On Dermal Needling Class and start offering a new service to your clients right away!
Contact one of our friendly team members on:
Praise for this course
"Just finished an amazing training with Sonia. She was so professional, so knowledgeable and just a wonderful trainer. If you are interested in dermaplaning, DermaplanePro is the way to go!!! I could not be more impressed with the education I received today!!!"
– MaryAnn
"It was of my best trainings ever! And I love the blades too! Dermaplaing is favorite service for me and my clients now. Thank you so much! You're the best!"
– Olga
"Just completed my certification today and it was an awesome class. The trainer did an excellent job representing your company and our industry! I will tell others about DermaplanePro!"
– Tracie
"Completed my training with Deborah today. It was awesome and I learned a lot from a truly great educator. Thank you all so much. Great training, great support, and great education."
– Audrey Marie
"Just completed a class on Saturday with Amy in Seattle WA., it was great! Thank you so much Amy, Dermaplaning is so gratifying and the products are amazing!"
– Anne
"Laurie, my instructor, provided me with top notch education. I look forward to honing my new skill!"
– Kimberly Rae