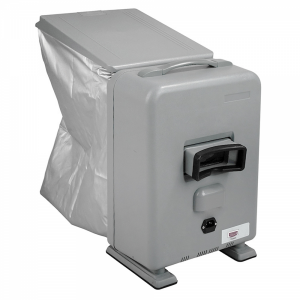 Learn to indentify & interpret the signs and signals the skin sends, to identify conditions, rule out disorders and to most effectively treat the skin and promote skin health.
During this course we will teach you the skill to look further than just the surface of the skin.
Have the edge on treating your clients skins, by providing a professional and thorough Skin Consultation & Skin Analysis with a fully qualified therapist. The information gathered will assist you or your therapist in planning a personalized, most suited and effective treatment plan for each client visiting your clinic or practice. 
Brand Neutral Declaration:
Salon Setup is Brand Neutral which means we support all professional skin care lines while offering the finest surgical grade consumables and medical grade products and equipment around micro needling. 
Supported Brand selection: If you are still setting up and need assistance with brand selection, contact us as we are happy to discuss this and help you make a suitable decision for your vision and dream for your clinic or practice.
As leaders in the field and always researching, Salon Setup assures clients that they are receiving the highest quality education, tools, skin care products and supplies available.
Our Educators ~ Skill Development Managers:
Our multi-faceted educators bring a lot of value to the student experience during the Certification Course and beyond. All of our educators are qualified estheticians with further qualifications in Adult Education, as well as many spesialities acreoss the industry. Our educators are passionate about the beauty industry and actively involved in many aspects there of. From serving on the NZ Board of Professional Skin Therapies as govenance board members or representatives to actively participating in their own skin care practices or private label skin care. 
All our training provided are hands-on, which is necessary for estheticians to become proficient in dermal needling. Training is comprehensive and includes Training Manual, Starter Kit, Hand-On Coaching, Certification & Post-Training Support.
About Training: 
Training is done over 5hours devided into 2 parts: 2hours will be completed in a self study section at home followed by a 3hour one-on-one session with our educator or over zoom.
In this in-depth course we revise the following:
~ Introduction to Skin Analysis
~ Health & Safety
Code of practice for hygiene in beauty salons

Sterilisation & disinfecting
~ Skin Anatomy
Skin Facts

Layers of the Skin

Bones of the face

Muscles of the face 

Circulatory System

Respiratory System

Lymphatic System

Function of the Skin in relation to Skin Analysis
~ Skin Classification
Skin Type Classification
Normal Skin
Oily Skin
Dry Skin
Dehydration
Couperose
Sensitivity
Pigmentation
Ageing
Acne Prone/Problematic
Fitzpatrick Classification
~  Skin Conditions and Disorders 
~ Skin Concerns
Moles

Millias

Scarring

Enlarged pores
~ The Skin Consultation & Analysis Protocol
 ~ Skin Analysis Tools:            
UVSkin Scanner
Measure Melanin & Oil
Magnifying Lamp                       
Loupes Glasses           
Camera
~ Contra-Indications & Contra-Actions
~ Admin 
Consultation Form Templates

Skin Diagrams

Consent form Templates

Marketing Images
We also supply: 
~ an Updated Covid-Ready Health & Safety Protocol
~ Owners Manual for Owners only
~ Marketing Maunaul with images for Social Media & Websites
On-Going Support:
Your training doesn't end when you leave the class. We offer on-going support via e-mail, phone, live video conference and access to our private Facebook group Dermaplaning NZ to help you through any challenges as you work your way toward mastery.
Return on Investment:
This class will pay for itself in increased revenue within the first month as the kit provides you with more than enough stock and material to generate up to $4,000. (depending on the product costs of your skin care brand)
This ensures a large return on a small investment. 
Join us for a Hands-On Dermal Needling Class and start offering a new service to your clients right away!
Contact one of our friendly team members on training@salonsetup.co.nz
--