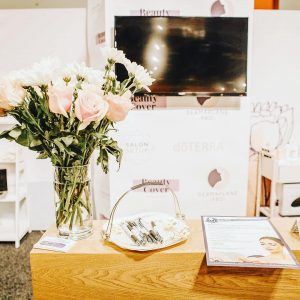 Brand Neutral Declaration:
Salon Setup is Brand Neutral which means we support all professional skin care lines while offering the finest quality tools for this treatment.
Supported Brand selection: If you are still setting up and need assistance with brand selection, contact us as we are happy to discuss this and help you make a suitable decision for your vision and dream for your clinic or practice.
As leaders in the field and always researching, Salon Setup assures clients that they are receiving the highest quality education, tools, skin care products and supplies available.
Our Educators ~ Skill Development Managers:
Our multi-faceted educators bring a lot of value to the student experience during the Certification Course and beyond. All of our educators are qualified estheticians with further qualifications in Adult Education, as well as many spesialities acreoss the industry. Our educators are passionate about the beauty industry and actively involved in many aspects there of. From serving on the NZ Board of Professional Skin Therapies as govenance board members or representatives to actively participating in their own skin care practices or private label skin care. 
All our training provided are hands-on, which is necessary for estheticians to become proficient in dermal needling. Training is comprehensive and includes Training Manual, Starter Kit, Hands-On Coaching, Certification & Post-Training Support.
About the Training:
This course is completed over 6 hours. divided into 2 parts: 3hours of self study followed by 2hours in a one-on-one session or over zoom.
About this course:
This modality utilizes 3 different tools to stimulate the lymphatic system of the head, neck and chest - resulting in a list of unbelievabl;e results. 
These funky looking looking tools are by far my new favorite toys... I'm showing off and here is why!
Step 1 : Gua Sha Plates & Stone Rollers 
Have you ever heard of the semi-precious stones rose quartz and jade? Well, they are no longer just for jewelry!
Facial Stone Therapy is an ancient massage technique developed to stimulate various pressure points, increase blood circulation to and from the area, drain stagnated lymph and release muscle tension. T
hese tools are very special massage tools and used to create this effect on the skin! A selection of different shapes, sizes and colours are available. They are  made from authentic crystal or semi precious stones like 
quartz
, jade and obsidian which are firmly glided, wiggled and rolled across the skin.... moving lymph.
Just like micro needling stimulates healing by creating mini injuries in the skin, this creates mini traumas, signaling to the brain to stimulate those same healing processes in the area. 
Objectives:
- Beauty and Wellness - to help smooth, clear, brighten a sluggish skin,  stimulate collagen production, fight signs of aging. 
- Blood Circulation - As you gently scrape the skin, micro-circulation is improved, which brings oxygenated blood
- reduce inflammation
- Lymphatic drainage - encourage drainage to promote detoxification, a reduction in puffiness and dark circles, resulting in a brighter complexion. 
- Muscle and Nerve relaxation - sooth muscles with a gentle pressure or a deep tissue massage for tension.
- Increase product absorption. 
- Soothing and Cooling - especially nice after a stimulating modality like a peel, to sooth and calm the skin. 
- Retail - teach your clients to use them at home to prolong the effects of their professional treatment, practice the habit of good selfcare.  Results are visible on most people after just one treatment but for lasting benefits as time goes on, use as much as daily. 
Stone therapy puts an unique, new touch onany facial treatment, generates retail sales and is great added value to any skin treatment. 
Step 2 : Facial cups 
Now that all the stagnant lymph, muscle tension and blockages are released, open and moving, we use the facial cups to drain lymph into surrounding lymph nodes. By doing this we stimulate the blood circulation as well, increasing cellular exchange which re-enforces the advantages mentioned above. 
Advantages of lymphatic drainage and blood circulation stimulation:
Increases Blood Flow 
Stimulates Detox 
Helps Drainage of Fluids and Toxins 
Increases Metabolism 
Facial Rejuvenation: 
Reduces Fine Lines and Wrinkles 
Rejuvenates Skin 
Refines Pores  
Body Sculpting:
Reduces Appearance and Feeling of Cellulite  Tightens Skin 
Improves Skin Elasticity.
By moving lymph into the surrounding lymph nodes, cellular excahnge is stimulated, bring more nutrients to the cells, removing waste products. This is the key, and where the stunning results stem from.
Step 3 : Alginate Mask
We all know and love Aligante Masks! We have an awesome boutique range of Alginate Masks coupled with a range of natural ingredients like herbs flowers and even fruit acids! 
This step helps infuse a much-needed ingredient into the skin, soothe and calm the skin after the lymphatic massage. 
On-Goining Support:
Your training doesn't end when you leave the class. We offer on-going support via e-mail, phone and live video conference to help you through any challenges as you work your way toward mastery.
We also supply: 
~ an Updated Covid-Ready Health & Safety Protocol
~ Owners Manual for Owners only
~ Marketing Manual with images for Social Media & Websites
Getting Started:
We have a few selections of starter kits available where you can get started at a discounted price. Talk to one of our sales team or educators about which kit will be right for you.
Join us for a Hands-On Dermal Needling Class and start offering a new service to your clients right away!
Contact one of our friendly team members ontraining@salonsetup.co.nz